Tone Up Hydra Essence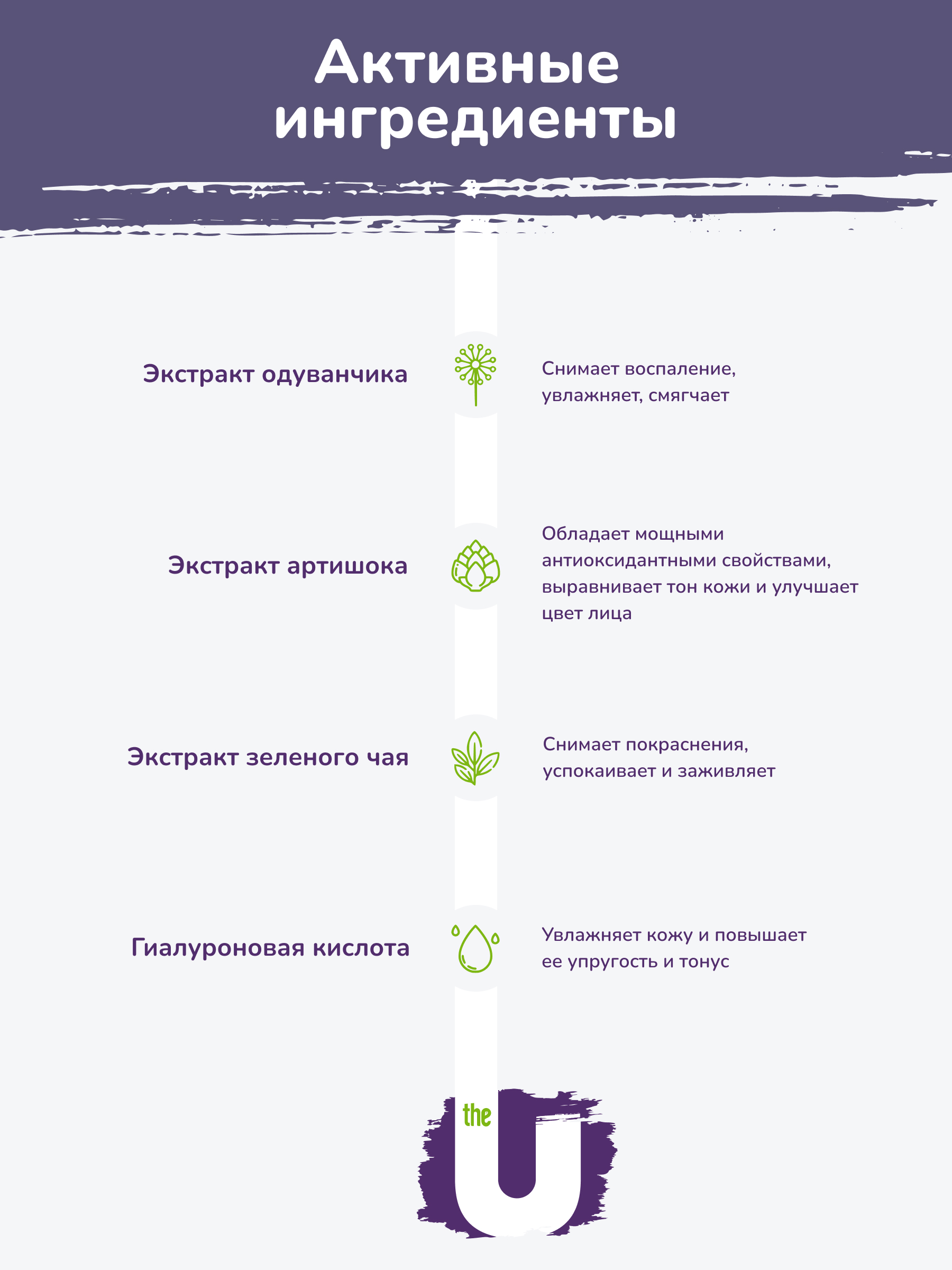 Volume
Ingredients:
INCI: Aqua, Propylene Glycol, Taraxacum officinale Root Extract, Cynara Scolymus Leaf Extract, Camellia Sinensis Leaf Extract, Sodium Hyaluronate, Glycerin, Sodium Levulinate, Sodium Anisate, Citric Acid, Potassium Chloride, Sodium Benzoate, Potassium Sorbate
Intended:

- for all skin types (especially dry and dehydrated)
- for damaged skin (after sun exposure, peelings)
- as a basic toner
- to increase skin protection against ultraviolet radiation

What does it do:

- relieves inflammation, refreshes and soothes the skin
- promotes rapid regeneration
- removes puffiness and evens out complexion

Ingredients:

- Dandelion root extract relieves inflammation, refreshes and soothes the skin. The extract reduces excessive reactivity of the skin and redness.
- Artichoke extract contains chlorogenic acid. It protects the skin from free radicals, removes puffiness and evens out the complexion. It helps the skin to heal faster after damage. It is one of the strongest natural antioxidants.
- Green tea extract contains a lot of polyphenols - antioxidants that protect the skin from ultraviolet radiation. It is effective against some types of "harmful" bacteria. Polyphenols work great with chronic redness and inflammation, which are caused by acne, rosacea and other skin diseases.
- Hyaluronic acid moisturizes the skin, improves its tone, and soothes it.

Apply to cleansed skin with a cotton pad or simply with hands. Massage gently and/or use patting movements over the face, neck and décolleté until completely absorbed. Use in the morning and / or evening, alone or under other skincare or makeup.