Cream-serum Retiderm 0.5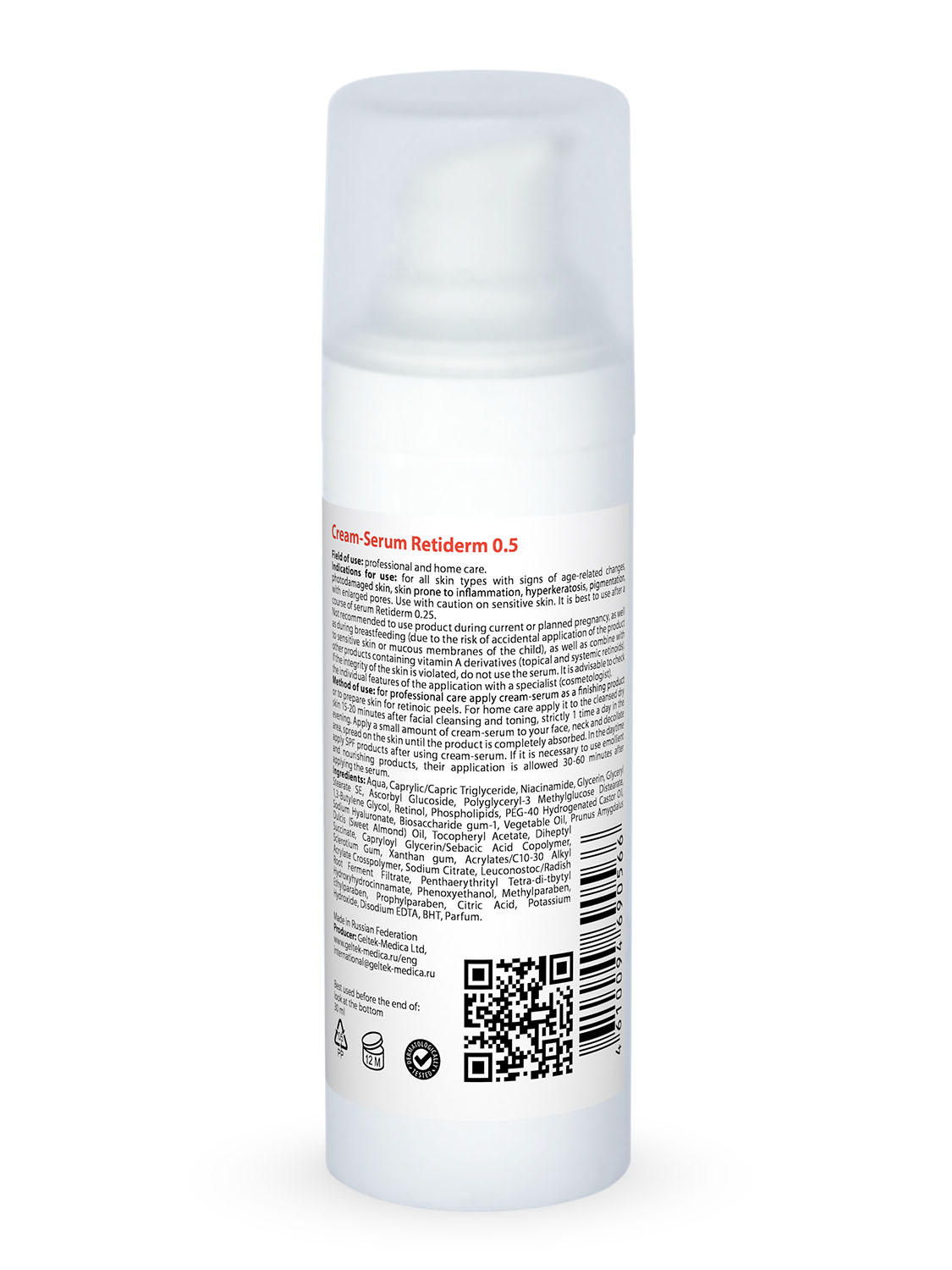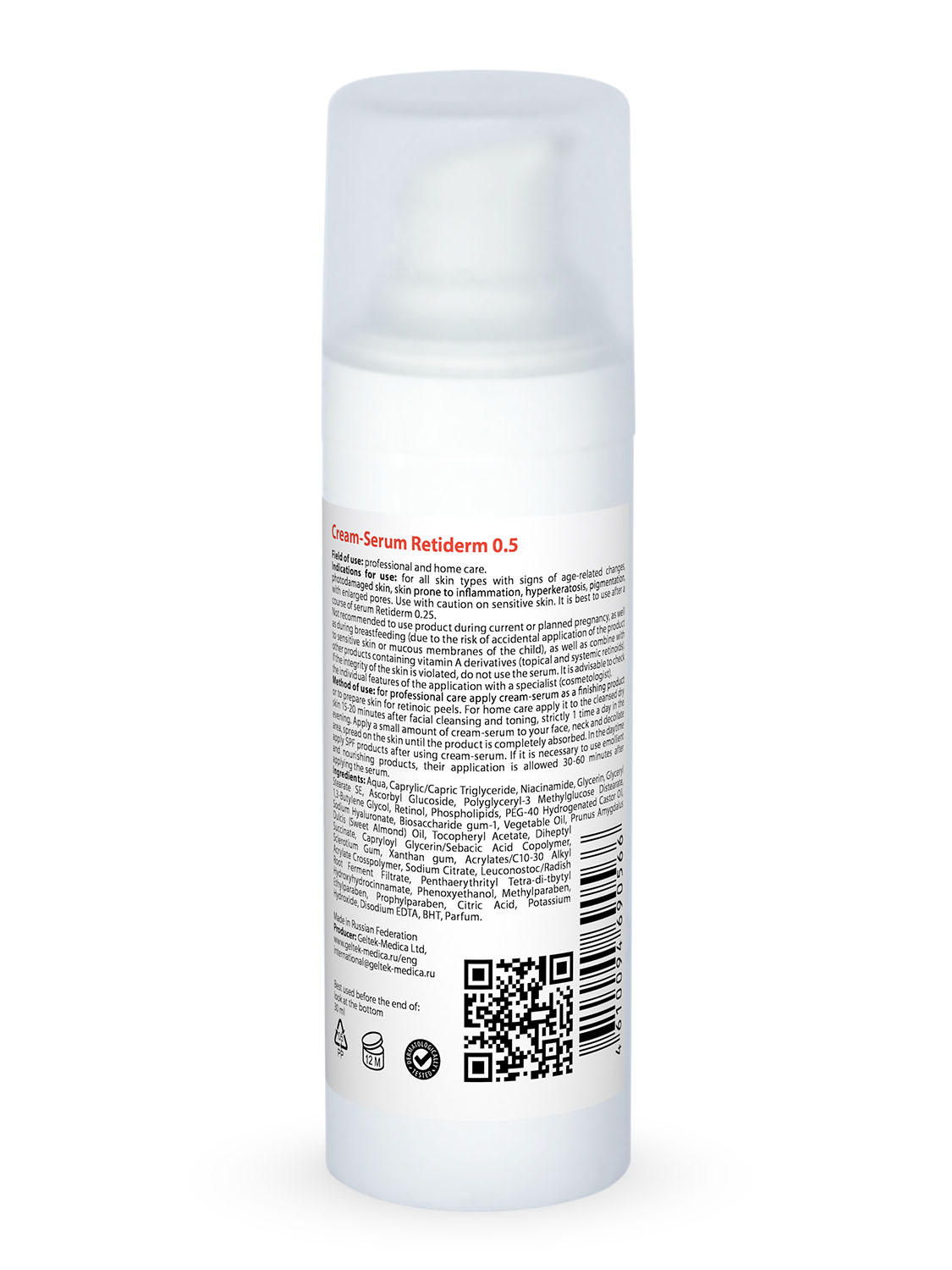 Active ingredients:
retinol and liposomal retinol - 0.5% in total, niacinamide (3%), vitamin C (ascorbyl glucoside, 1%), sweet almond oil, fucogel, high-molecular hyaluronic acid, vitamin E
Field of use:
professional and home care
Cream-serum Retiderm 0.5 is the ideal product for aging skin, skin prone to inflammation, with blackheads, oily shine, and enlarged pores. Retinol, at a concentration of 0.5%, is excellent for fighting all the signs of age-related changes: wrinkles, loss of elasticity, pigmentation, and dull complexion. In addition, the combination of retinol and niacinamide provides self-regulating and anti-inflammatory impact. Vitamins C and E have an antioxidant effect, even the skin color tone and make the skin shine. Nourishing and moisturizing prebiotic ingredients (hyaluronic acid, sweet almond oil, fucogel) provide effective treatment for the skin, minimizing the side effects of retinol, such as irritation, dryness and flaking. Thanks to this blend of ingredients, with regular use you can strongly revitalize your skin, so that it becomes smoother, tighter, even in tone and texture. The serum is the second step after the application of Cream-serum Retiderm 0.25.

Contraindications: Cream-serum Retiderm 0.5 is not recommended for current or planned pregnancy and during breastfeeding (due to the risk of accidental application to sensitive skin or baby mucosa), and should not be combined with other products containing vitamin A derivatives (topical and systemic retinoids). Do not use the serum if the skin integrity is compromised. Individual features on application should preferably be clarified with a specialist (beautician).


professional and home care
For professional care: use as a finishing agent or to prepare the skin for retinol peeling. For home care: the serum is applied to cleansed dry skin, 15-20 minutes after washing and toning, strictly once per day, in the evening. A small amount of serum (approximately a pea size on the face or twice as much, if applied to the face, neck and décolleté area) is spread over the skin until completely absorbed. Apply SPF products during the day. If it is necessary to use emollients and nourishing agents, their application is permissible 30-60 minutes after application of the serum.